the other week i had a solo show in the gallery at my school's art center. it was the first time i ever formally displayed my work, and my aunt cathy (shouuuutouuuuuut) was kind enough to take a few photos. here are the ones that came out the least blurry: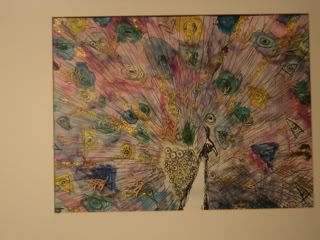 pavo album cover-- i never sprayed the evergreens with any sort of fixative or whatever, so they've kinda wilted. maybe i'll replace em someday.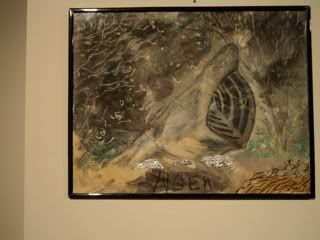 this is another mixed media thing i did of a basking shark, one of my favorite sharks when i was a kid. i had a dream very similar to this, only with heavy floodlighting.
edit-this is an angry portrait from long ago